Regular price
Sale price
$6.99 USD
Unit price
per
Sale
Sold out
SPECIFICATIONS
250ML Kawaii Air Humidifier Aroma Essential Oil Diffuser USB Cool Mist Sprayer for Bedroom Home Car Fragrance Diffuser
Stick size: 10cm x
 3mm
Product dimensions: 10.9 cm x 8 cm
Essential oil not included
Country of origin
:
China
Style:1 x humidifier+1 x USB cable+1×Manual+1 filter rod
Style:1 x humidifier+1 x USB cable+1×Manual+5 filter rod

Important note: shipping can be 1 to 4 weeks
If the humidifier does not produce fog, sprays water droplets, and the fog is relatively small: 

1.Make sure that the water source installed is pure water (tap water and distilled water cannot be used for humidification)
2. The whole cotton swab needs to be soaked before use (note: the whole cotton swab is soaked, not only half of it)
3. If the fog is small, it may be that the cotton swab is in poor contact with the atomizing sheet. You can take the cotton swab out and put it back in. Remember to keep the cotton swab in good contact with the atomizing sheet (Note: There is a small The spring cannot be lost, otherwise it will cause the cotton swab to not be in contact with the atomizer)
4. Cotton swab humidifiers cannot be oiled with essential oils. For a long time, oily molecules will block the holes of the atomizing sheet, resulting in no fog or small fog, which is mistaken for product quality problems.
Water soluble essential oil can be used occasionally
5. 250ML this productcan spray for up to 14 hours once filled up.
6.The cotton swab needs to be cut according to its own size.
Spray Mode:
1. Click to press to turn on continuous spray mode
2. Press again to start intermittent spray mode (spray for 3 seconds, stop for 3 seconds)
3. Press the third time to turn off all spray modes.
Interface/Ambient Light Operation Instructions:
1. Press and hold the button for 3 seconds to turn on the ambient light mode.
2. Press and hold again for 3 seconds to turn off all light modes.
View full details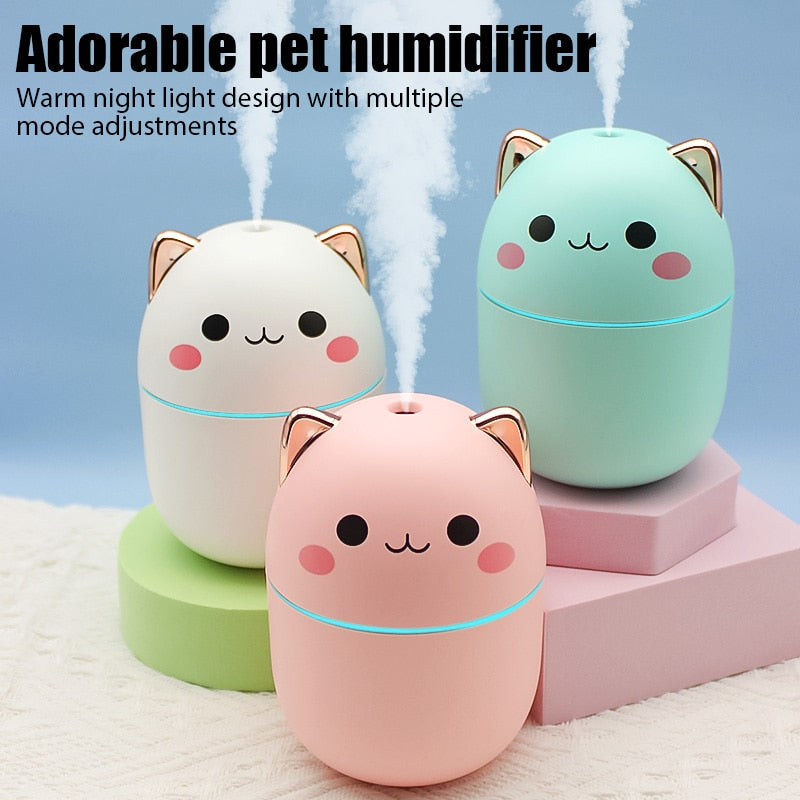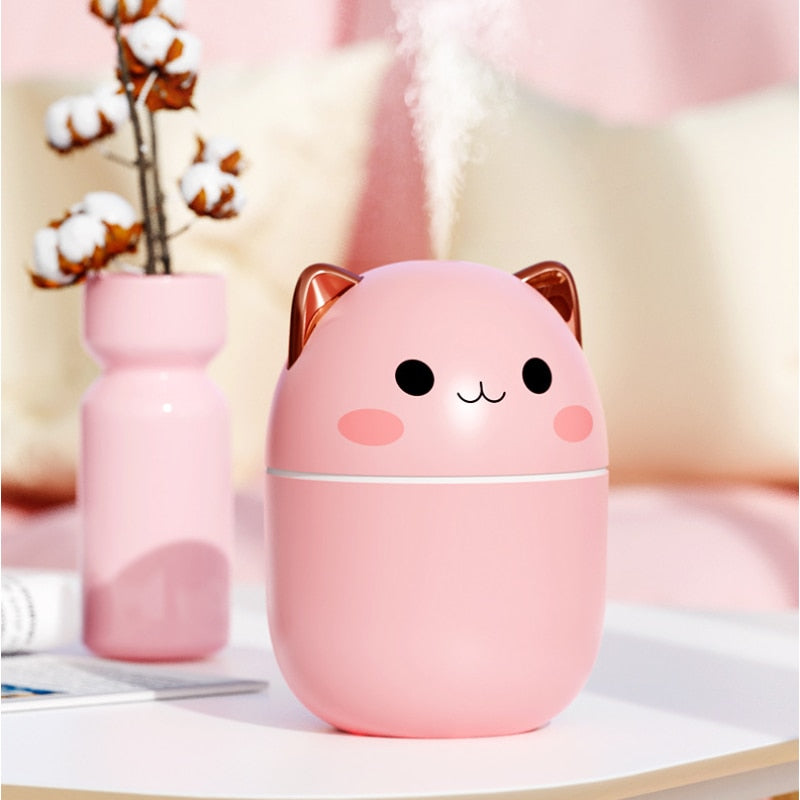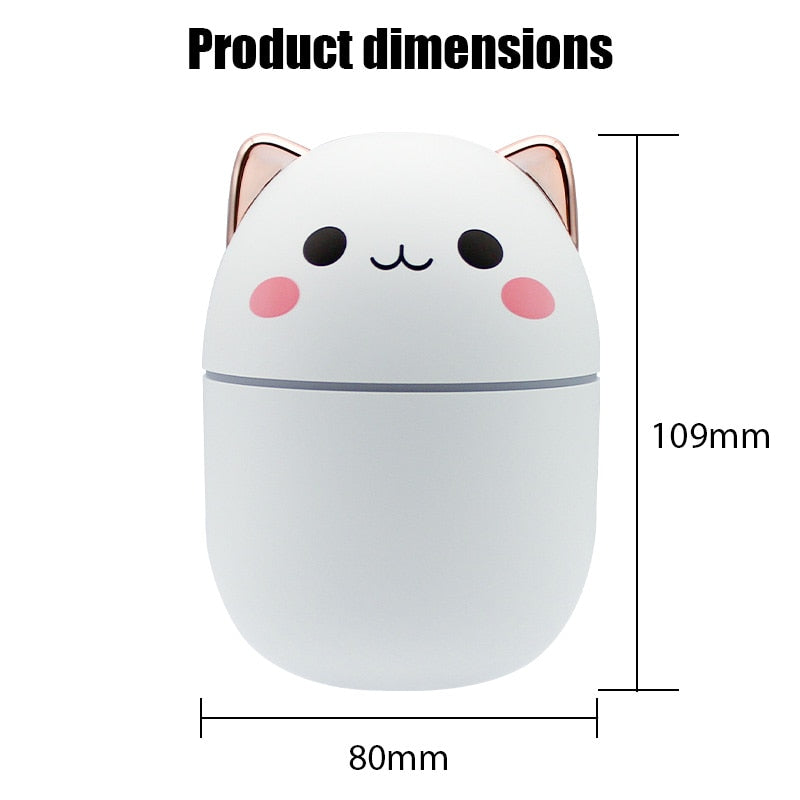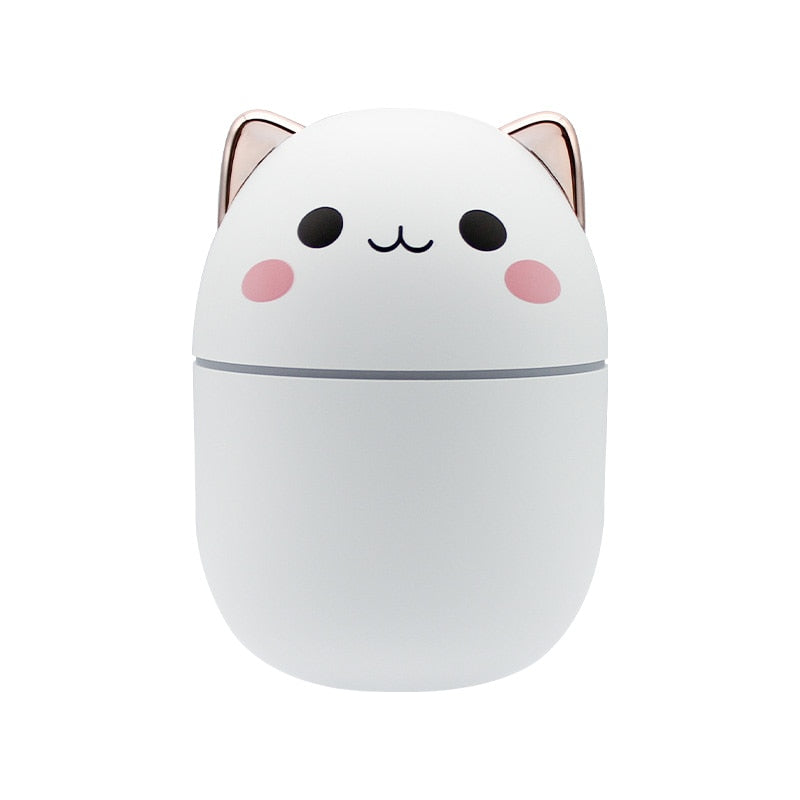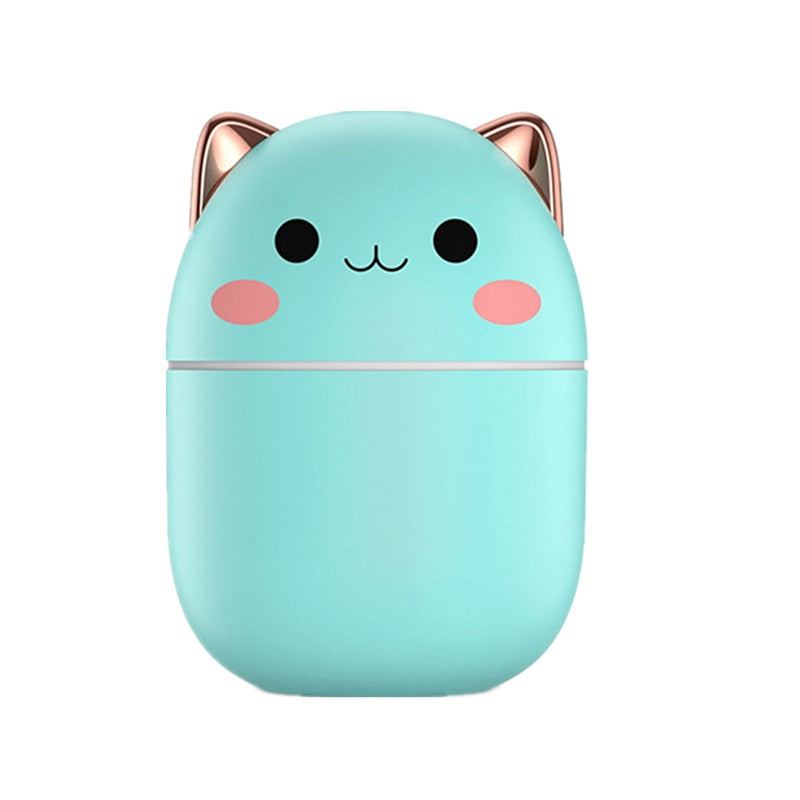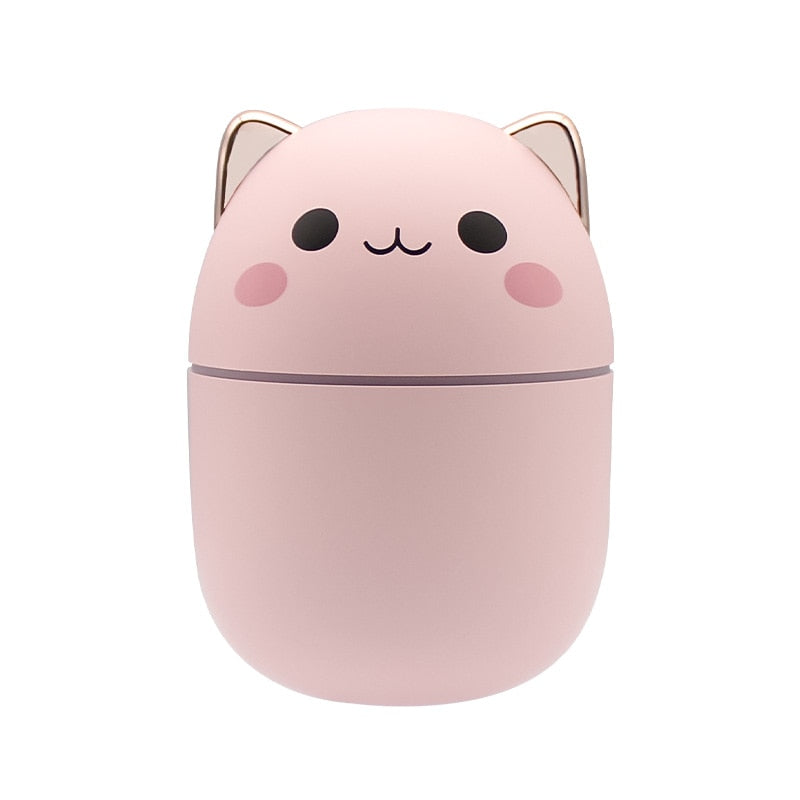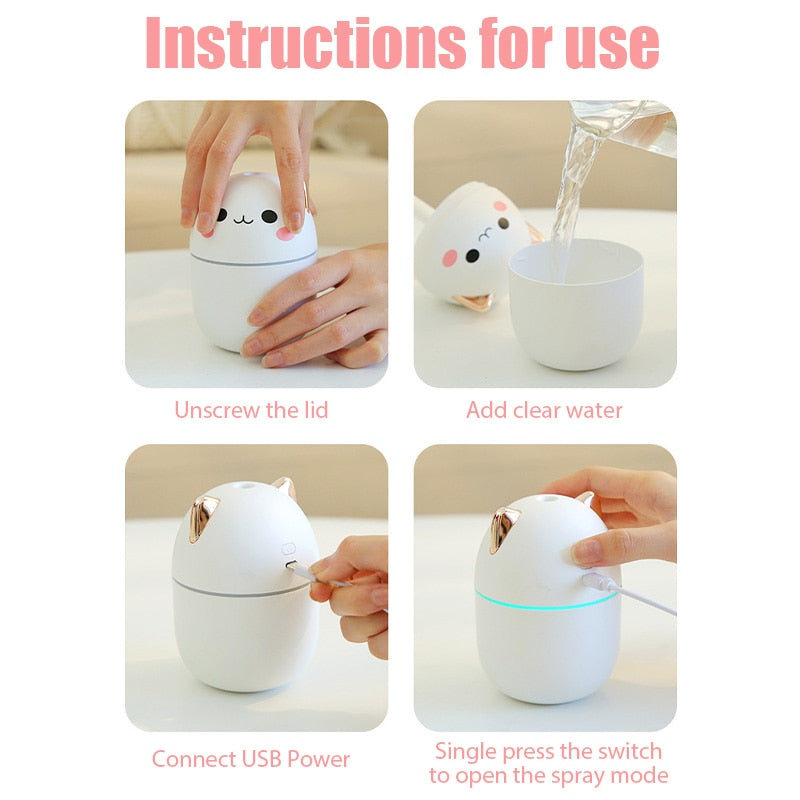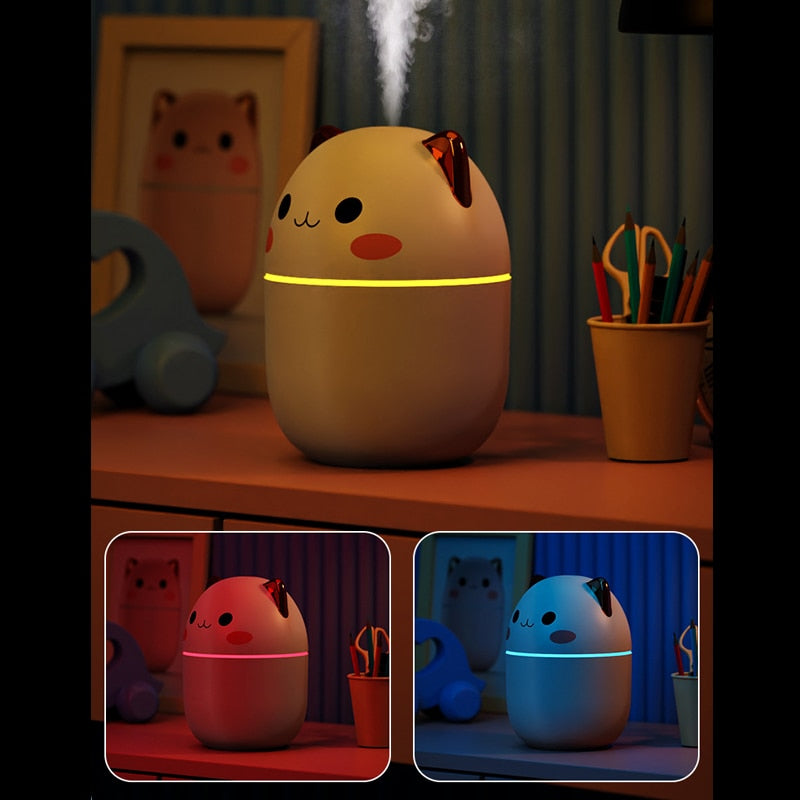 Standard $10 Shipping

Please visit our shippingpolicy to learn more

Shipping Policy

No Returns No Refund

Please visit our Return Policy to learn more

Return Policy